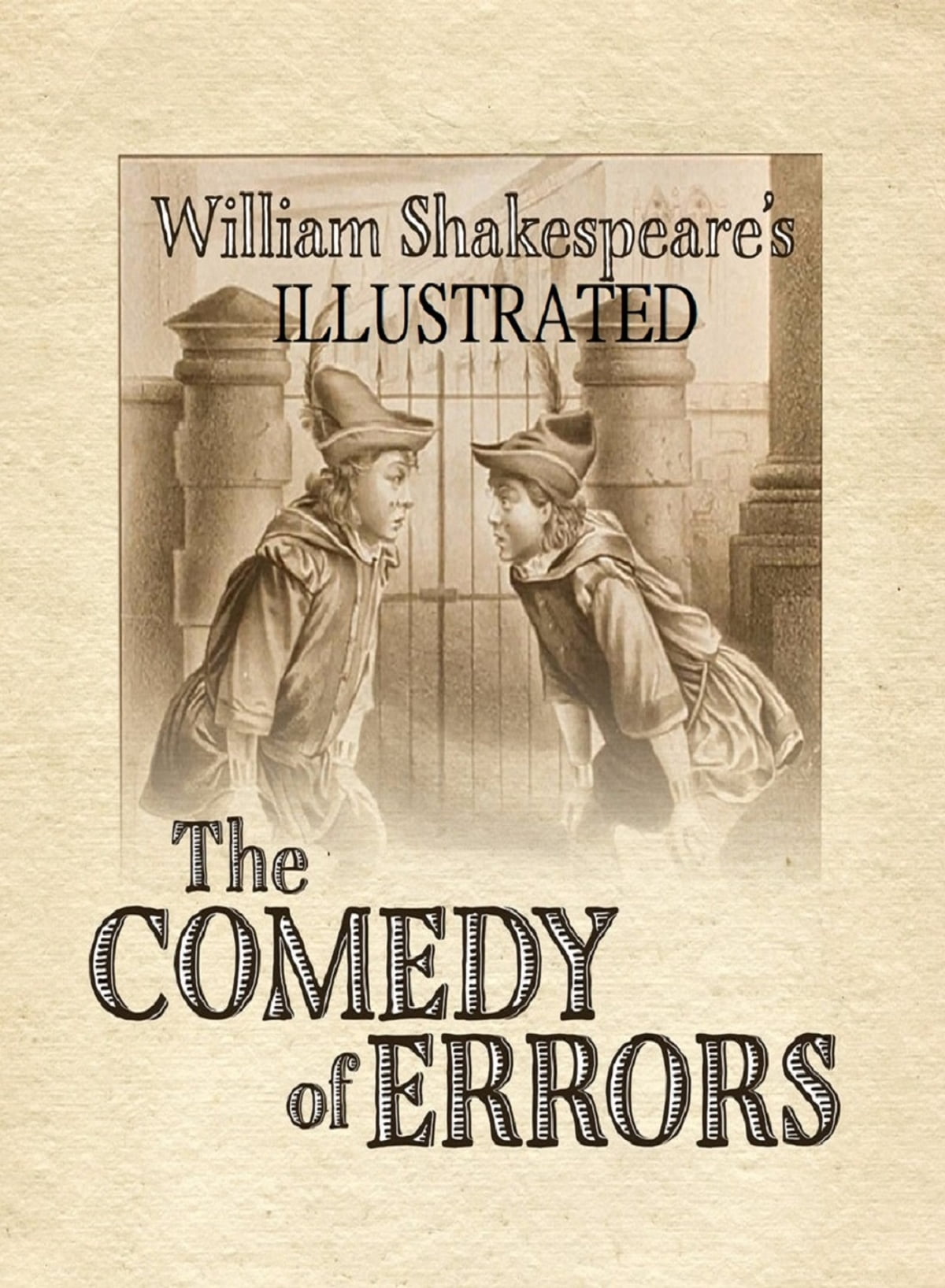 Shakespeare in the Park is back !
26th-29th August in Walpole Park London W5
watch this space for more details !
for early -bird booking: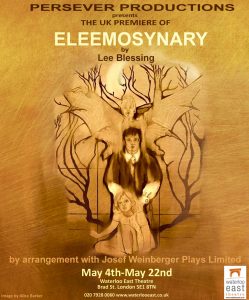 Persever Productions brings you the UK premiere of Eleemosynary by Lee Blessing at Waterloo East Theatre from 4th -22nd May 2022
"Eleemosynary: relating to or dependent on charity; charitable."
This award-winning play focuses on the lives of three generations of  women: Dorothea; her daughter, Artie; and Artie's sixteen-year-old daughter, Echo.
Through fragmented vignettes we see the lives of the three women as they struggle to define themselves both as individuals and as part of a family unit. In this poignant study of familial relationships, Eleemosynary highlights the human need for connection and forgiveness.
Directed by Charlie Barker
Cast:
Dorothea: Jennifer Wiltsie
Artie: Kathryn Crosby
Echo: Georgia Dixon
Co-Designers: Charlie Barker &  Emily Barker
Lighting: Jonathan Simpson
Stage Manager: Jaimie Wakefield
Producer: Becky Armes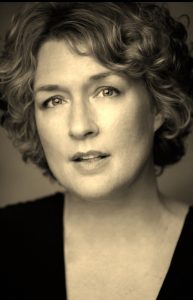 Jennifer Wiltsie as Dorothea.
Jennifer is a Persever Productions regular with 'Eleemosynary' marking her third production with the company, having previously played Annette in Tokens of Affection and Titania in A Midsummer Night's Dream. Jennifer returned to acting recently after more than a twenty year hiatus, and is thrilled to be a part of the team once again. In the past Jennifer appeared in The West End, on Broadway, film and television. She is an award winning audio book narrator and voice over artist and has taught and coached voice for nearly a decade.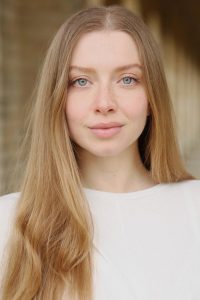 Kathryn Crosby as Artie
A recent graduate of Mountview Academy of Theatre Arts where Kathryn's credits include; Jem Finch in To Kill a Mockingbird, Hedvig in The Wild Duck and Karen in August Osage County. She has also starred in numerous short films and rehearsed readings. Making her off west-end debut, she is excited to play the role of Artie!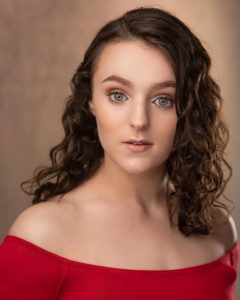 Georgia Dixon as Echo
Georgia is delighted to be making her professional debut in Eleemosynary at The Waterloo East Theatre.  Previous credits include: In The Wings- Series Three, The Jude Taylor Showcase- The Curve Theatre, Leicester.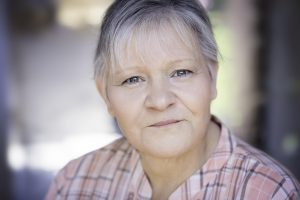 Charlie Barker – Director
Charlie worked as an actor for over 25 years before falling in love with teaching acting at vocational drama schools. In 2019 she started Persever Productions in order to work with actors at all stages of their careers.
Charlie is delighted to be back at Waterloo East with this terrific play.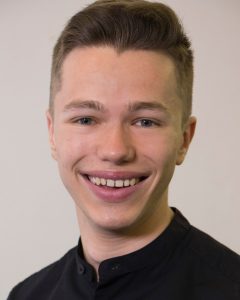 Jaimie Wakefield – Stage Manager
Jaimie recently graduated from RADA with a degree in Technical Theatre and Stage Management, specialising in Stage Management. Jaimie is currently working full time at Drama Studio London as Stage Manager; his professional credits include SM on Small Change (Omnibus Theatre), SM on Rachel (Zoom Production), ASM Props on La Cenerentola (Peacock Theatre), Technical SM on various productions (Chapel Playhouse Theatre), ASM on International Opera Awards 2019 (Sadler's Wells Theatre) and 2018 (English National Opera).
A MIDSUMMER NIGHT'S DREAM
by William Shakespeare
A JOINT PRODUCTION WITH DRAMA STUDIO LONDON – BRINGING TOGETHER EXPERIENCED ACTORS AND DRAMA STUDENTS IN AN EXCITING NEW COLLABORATION
A 60 minute open-air production  in Walpole Park W5 5EQ from 27th-30th August 2021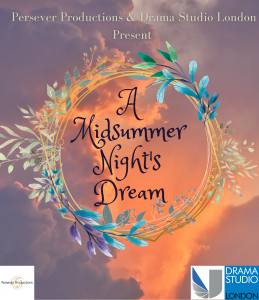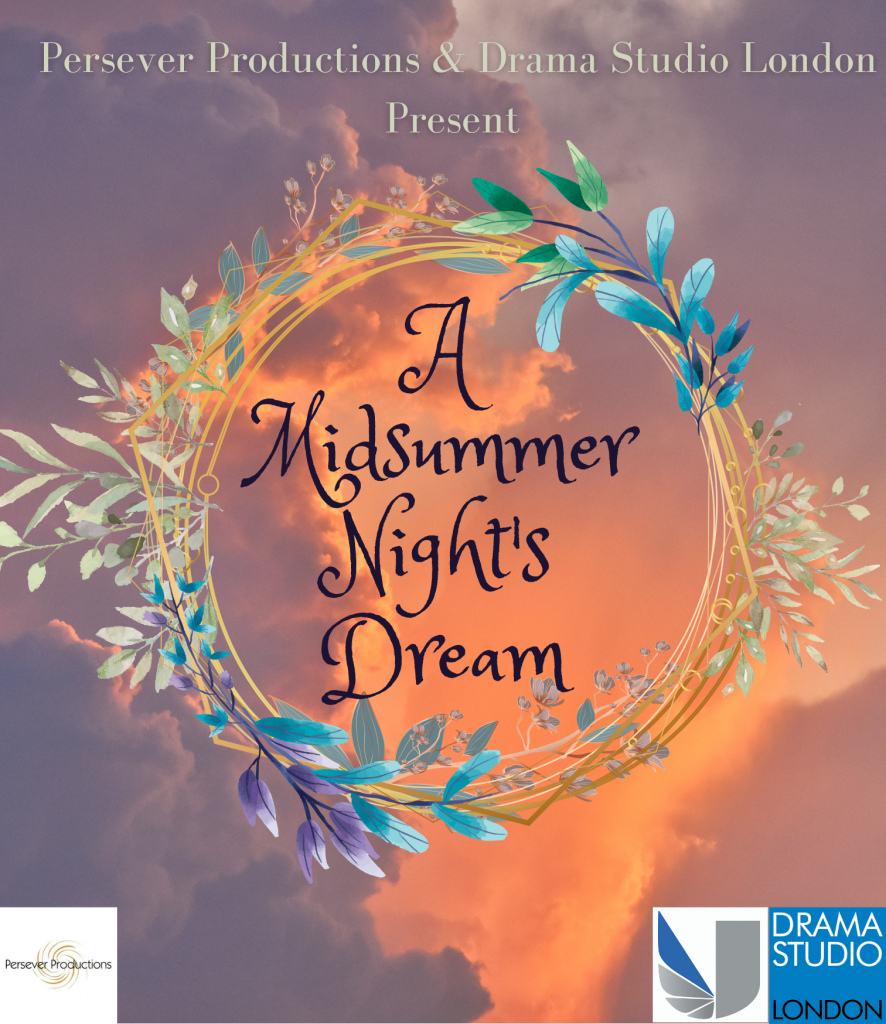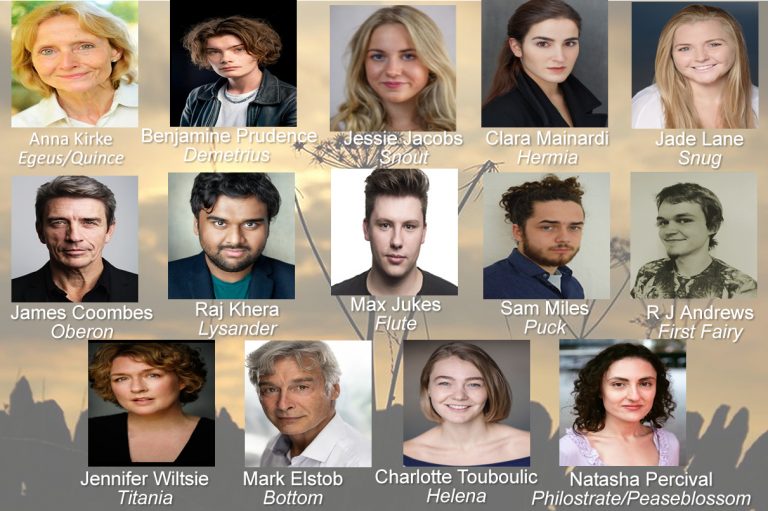 "I saw the production with my seven-year-old who came away saying 'Shakespeare is brilliant!'"
"The professional cast worked wonderfully in tandem with the students to create a whimsical experience that was a joy to watch. The best way to spend a late summer afternoon in the park! "
"thoroughly enjoyed the show this afternoon. Story brilliantly told and very funny. Congratulations to all cast/ director".
"[a] beautiful piece of magic!!" "... an excellent bit of a Shakespeare in the park with a brilliant ensemble."
"I loved every moment of the show. Thank You Charlie and your talented cast" "Absolutely loved it" "It was absolutely brilliant."
"I had so much fun watching A Midsummer Night's Dream! I appreciated the pacing of the play and found the rehearsals of Pyramus and Thisbe especially hilarious! "
"Mustardseed and Peaseblossom really stood out to me, even with such small roles. Their connection to each other and the way they carried themselves was so captivating that I found myself looking at them even when they were just in the background. They were excellent at listening to each other and creating their characters and their story as one unit. "
"A Midsummer Night's Dream was a great way to spend an hour in the afternoon! It's a show for everyone and you'll be sure to have a giggle (or a few)! "
"The actor playing Snug the Joiner was so funny. I couldn't focus on anything else after the play because I was still laughing so hard at their amazing performance. "
TOKENS OF AFFECTION
by Maureen Lawrence
February 5th - 24th 2019 at Waterloo

East Theatre, London
Brad St. London SE1 8TN, UK
HIGHLY RECOMMENDED " for me the play captures perfectly the daily grind of life within one of these special units and the nature of the characters - who seemed to have been conjured-up on stage directly from my own memory. The realistic nature of this work is partly due to Maureen Lawrence's vividly real, unsparing portrayal of all the characters in her well-written script which, by condensing events, manages to maintain the flow to make for a totally absorbing 2 hours." Ms Lawrence's writing, however, would count for little without Charlie Barker's exceptional and gifted, spot-on direction that generously yet meticulously exhorts naturally believable, totally compelling performances from a perfectly cast team of actors.
"Lawrence's writing is raw and uncompromising and director Charlie Barker gets it, gets inside it and gets some stunning performances from her highly motivated team. Let's be honest, there's nothing pleasant about this production but it challenges and provokes and demands that we sit up and take notice. It's acutely discomfiting – a testament to Barker and her cast. It's a lovely venue – in a railway arch along from the Old Vic – and if you haven't been it's well worth a visit. And Tokens Of Affection attests to the fact that the standard of productions at Waterloo East is pretty damn good."
Director Charlie Barker talks about the play Tokens of Affection
(Subtitled)
The cast:
Debbie – Grace Clarke
 Andrea – Didi Cederstrom

 Annette – Jennifer Wiltsie

 Kelly – Eliza Glock

 Nancy – Anna Kirke

Liane – Elise Carman

Gillian – Lindsey Scott
THE TEAM
Designer – Hugo Aguirre

Assistant Director – Liz Leemann

Stage Manager – Pip Snow

The play was first commissioned in 1985 by Northern Studio Theatre, under the direction of Annie Castledine who had a commitment to supporting new work by women writers. With the generous backing of Yorkshire Arts, Northern Studio work-shopped the play, and subsequently rehearsed and toured an initial version in the north of England. A year later a re-write was commissioned by Hampstead Theatre but not produced. In 1990 this new published version  was produced at Derby Playhouse, brilliantly directed once again by Annie Castledine, whose faith in the play was unwavering.
Set in a centre for the containment of violent or maladjusted girls. This often witty and disarmingly charming play is also extremely hard-hitting. Full of energy whilst at the same time addressing the futility of government social care programmes, which theoretically a good idea, never manifest as anything other than a holding pen.
Seen through the eyes of a new social care professional, the detention centre is a place of chaos and struggle, with no real sense of what it is trying to achieve, apart from keeping the girls off the streets during the day and sending them home to whatever social care they have been deposited. The small glimmers of hope come from the humour and wit intrinsic in the plays' younger characters as even though almost broken by circumstances, their resilience is astounding.
The play and its evolution
This two act play although written and set in the late nineteen eighties still resonates today; lack of funding for social care in the community, under-funded mental health care and care for abused young females, as well as the stresses and strains on social care workers, are as relevant today as when Maureen Lawrence wrote this play from her own experiences working in the sector.
The evolution of this play is best illuminated in the words of the playwright herself:
"During that time my working days were spent trying to get through to girls whose capacity to communicate had been severely damaged. What concerned me was the fact that my own position as communicator was deeply suspect. I was there to earn my living. But what exactly was I supposed to be doing? This was the question the girls asked in no uncertain terms. Their attitude to the staff was a constant challenge. It led me directly to the moral and social problems that I eventually tried to anatomise in the play. But first and foremost it was felt as a direct threat. Violence was part of the atmosphere of the place and it became the keynote in the play…. Essentially the unit was a container….The official policy was a different matter: its aims and ideals would be written into the educational policy of the time – involving familiar notions of personal fulfilment and social utility, leading to a balance between the needs of the individual and the group. But actually, the aim put crudely was to 'keep the lid on things'. However prettily dressed and misguided this aim might be it was, stripped of its pretence, a repressive process, designed to neutralise the volcanic energy of the client in order to render them harmless to other people….to me the rage of the girls seemed justified. The girls were often cruel to each other. But the punishments and deprivations they suffered were out of all proportion to the offence given. The notion of fair play was invoked in a context where the very ideas of justice and equity seemed meaningless. I tried to find a way of reconciling these conflicts in my own head simply because I needed practical solutions. Eventually when I came to write the play I offered no overall solution: the problem was too big. First of all it needed understanding."
Maureen Lawrence was born and educated in Leeds, read English at Nottingham University, taught for a while and then went to America, where she studied at Michigan University and began writing. Her first novel – The Tunnel – was published in both Britain and America in 1969; a second novel – Shadow on the Wall – followed two years later. A third book – A Telling and a Keeping – was published by The Women's Press in 1990. The long gaps between books has been filled by raising a family, teaching, writing, and, latterly, learning to become a playwright. Tokens of Affection is her first play. Since that production there have been three more adult plays – Black Ice, The Pergola and Dream Lover.
My relationship with the play
I first worked with Annie Castledine in a final year production at the Guildhall School of Music and drama in 1893 and from that moment up until her death, she remained both a close friend and a mentor. I was fortunate enough to be cast as Debbie in the first professional version of Tokens of Affection in its published form at Derby Playhouse. It was an extraordinary production and one that remains very close to my heart. I always believed my 'relationship' with this play wasn't over on the closing night at Derby and presumed that maybe in the future I might get the chance to play one of the older characters. However, 10 years ago I discovered vocational teaching and directing and gave up acting entirely, as I was finding much more creative freedom and expression in my new found career. When I left my full time position as Head of Acting at ArtsEd, a post I held for six years, I completed my Masters degree in Text & Performance from RADA/Birkbeck and decided to go freelance, and one of the first things I did was contact Maureen Lawrence, as the holder of the rights, and asked whether she would be happy for me to mount a production of her play, she was more than happy to give me permission, and as soon as I got that permission I began in earnest to start the financial planning for a small scale production.
Charlie Barker – director Persever Productions Ltd
INTERVIEW WITH THE WRITER: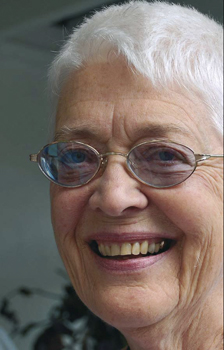 How did you decide to write Tokens? 
I was working in a unit for violent adolescent girls and I was writing a book. Talking to the director, she urged me to write a play. I wasn't a playwright. It was a bit of a departure for me, but she asked me to go to workshops. Because I wasn't a theatre person, I didn't quite know what she meant by 'workshops'. So I wrote a play and took it on the first day of the workshops. That's how it came about. Because they'd planned a workshop, they actually improvised, had a look at my play and mainly cut it because it was very long. Because I came from a novel writing background, it was very long. I had no idea about keeping it short. I didn't even think in terms of people learning. If they'd played my play it would have taken about five hours because the original thing was like a novel, but a novel in dialogue.
How much would you say the play was fiction or reality? 
I would say it's all reality.  
What was the name of the school where you worked? 
It was a unit called Melbourne House. It was in Bradford and it was a spin off from Bradford schools where girls had offered violence to teachers. It could only take twelve children, but in fact we never had more than nine. If you'd had more than nine, it would have been unworkable really. Because there were three teachers and three to one was about the most tolerable level. Mainly, when you began the year there were none and they were added within a few weeks of the beginning of the new academic year. For quite a few weeks after Christmas, I remember there were just a few girls, three, four, five girls and that was the ideal number – one to one.   
How long did they stay in school before moving on?  
They were all school leavers and they never went back to school. It was for leavers, so they stayed in the unit one year, maybe two  
Where would they go after this?  
They'd be of working age. They could do what they wanted to do afterwards, whatever could be found for them. I don't think that the organisation tried to place them in work necessarily, but they all had social workers, because they were all in care.       
Were the tokens also part of your experience? 
Yes, well, when they came on public transport to school, they had to pay their fare. They weren't given money. They were given tokens for their fare. They didn't get tokens if they weren't good and then they had to walk. It was a means for rewarding them for good behaviour, but I meant it to be taken symbolically in the sense that the girls themselves were like tokens. They were like representative figures of the failure in our society and in our educational system. So they were being scapegoated for being failures.  
What appealed to you about writing a silent character, Andrea? 
It was based on a girl who wouldn't participate. She came but she simply sat in a corner, not speaking. A real girl.   
Was she finally able to speak or did she never participate? 
No. She was a perfectly intelligent girl and she didn't have a defect, but she probably had a raging sense of injustice and was not going to join in.    
Each of the girls have very different personalities. Are they all girls you met while working at the unit? 
Each of the girls I describe in the play was based on a real girl and they were all, of course, quite different. That's how it came out in the play that they were different. They all had case histories and the teachers would give them the case histories to read. The silent girl was in trouble in her care because she'd hidden a knife in her mattress.  
There's a huge parallel between that situation and the situation in London at the moment or in Sheffield too, where children are arming themselves with knives. If she'd been willing to talk, she would have said she'd taken the knife, stolen the knife, because she was afraid of being attacked so she'd taken it for self-protection. The police argued that once you have a knife, you're bound eventually to find yourself in a situation where you use it and then you become the aggressor, but people who arm themselves with knives are children. They think they are being defensive or at least the girls did. Because she'd been found with a knife, the teachers were very frightened she might do something. In the play, I make her have a knife and stab the table and narrowly miss the teacher's fingers, which I saw. I mean that happened. That was based on a real incident.  
Then the other two women that were working with me, the two teachers who were permanent  (I was not a permanent person) grabbed her and literally carried her to the door and threw her outside. Twice, I saw that happen, once with girls and once with boys. They literally took her feet and her shoulders and wrestled her to the door, shouted to me to open the door, and pushed her out of doors. In the mean time they'd phoned for the police because it was an emergency. Then, the police came and took over. The responsibility of the teachers to protect themselves and the children was over by then really.   
Did you receive any specific training before beginning your work in the unit? 
No, I wasn't a teacher. I am a trained teacher, but I wasn't teaching. I was writing my fiction. I was doing some work with the psychiatry wing at St James' Hospital in Leeds, doing creative writing workshops. The creative writing workshops were done for an organisation called The Workers' Educational Association. It provides education for adults and it was providing these workshops for adult patients in the psychiatry wing of the hospital. A colleague and friend of mine, who was a psychologist, asked me if I could do something similar with violent adolescent girls, if I would talk to the educational psychologists in Bradford and discuss the possibility of me doing creative writing workshops at the unit. I said, 'I'm not very brave really. I'm not really sure if I could cope with violent people.' and the psychologist said 'but that's what we want. We don't want people who feel they can dominate. We want people who can approach them as if they were normal people. So, I went to talk to them and the only way that they could get me into the place, and pay for my services, was to pay me as a teacher. So that's what I went to do. I went to do writing with these girls and to try to produce something like a magazine of their work.   
Were any of the teachers trained specifically to deal with these violent children? 
I presume some of them had taken courses. I don't know a lot about the other teachers really, but I think some of them had taken courses. I was offered a course in anger management when I was there. I did go one weekend to a course. It was an interest, but I don't think it was specifically geared towards children. I certainly was given no special training at all.  
In the play you mention the girls doing activities such as, sewing, cleaning and reading. Where these typical activities on any given day at the unit? 
Yes, that kind of thing is known educationally as 'life skills'. They were school leavers, and the life skills they were being offered were home making skills: basic simple arithmetic and English was done every morning and activities like using a washing machine, an iron, sewing, knitting, relating to people, going out, being taken out shopping by teachers, if they were on good behaviour, trying to live normal lives and not fight with each other.  
Nancy, seems like to want save the girls. Do you think they can be saved or are they just stuck in this system they were put into? 
Well, if you've been watching any of the media accounts of what the current situation is with these violent children who can't be contained within school. It's hot stuff at the moment in the media. Almost every day we hear on BBC North News of children stabbing or dying or punching teachers. It's appalling really, how bad it's been this last year.  
I think the idea of the unit was to try to normalise them by giving them the kind of individual attention that would both absorb their anger and their anarchy and rescue the rest of the children who were left behind from their presence. Because it's impossible to teach a class where even one disturbed child is disturbing everybody else. If you've got a class of 30 normal children and one of them stands on a desk and kicks out at anybody that goes near them or starts breaking things or dislocates a teachers jaw. One is enough to introduce chaos. The whole thing goes berserk. For the good of the rest, the minority who are disturbed need to be attended to.  
I would say the pressures that were on them were not caused by the school but by things outside the school and in themselves. There were girls there who had very bad experiences within the home, which I didn't put into the play. I didn't include the kind of sexual complications in the play. Partly because it was designed to be shown to schools and it would have been inappropriate at that time. It's a long time ago since I wrote it. Also, because of the people I was working with would have been recognised. That would have been awkward.  
One of the girls for instance, I'm not sure whether I mention it in the play, disappeared. The girl called Debbie, who was played by Charlotte, disappeared for six weeks and teamed up with a local prostitute, a Madam who opened a bank account for her and gave her shelter and put her on the game.  
The vice squad used to come to the unit to check up on them when there had been some incident at a local brothel. One of the girls, the girl Kelly, her mother died in a brothel. White mother, she was half Asian. Her father was likely one of the men who had been arraigned in Rotherham, places like that. She was the product of that union. She was not called Kelly in real life. She was called Pavin.  
Kelly's rape was recounted as in the play, over a meal? 
Oh, yes. They were very open about that. I don't know whether this conversation as in, but on one occasion the girl Liane said to me 'How old were you miss when you first had it?' So I said, 'oh I don't really remember,' and I said 'how old were you?' which was a mistake. I shouldn't have said that, but she said she was eight and I said 'weren't you afraid?' She said 'yes,' and I said 'why were you afraid?' because I was trying to find out whether she knew what was going on, exactly what her frame of mind had been. She said 'of course I was afraid, it was so big.' That was just a commonplace conversation, a matter of everyday. Nobody fussed. Nobody said 'we must look into this' or report it or anything really.    
Annette seems a bit unforgiving in certain ways, would you agree with this statement? 
Yes, She was. She was hard. I would say she just got on with the job really. I don't think she was cruel. I don't think she had bad intentions, but she was not a sympathetic person.   
I felt Nancy was at the other end of the spectrum. She seemed to invest a lot in the girls, would you also agree with this? 
Yes, she was a catholic. She came from a group of people in Bradford who were from a very strong catholic community and prospered there. I think the manager of one of the banks was a prominent catholic and one of the directors of education, a governor of one of the technical college. She belonged to that group, a rather élite group of Catholics whose role in Bradford was quite prominent either politically or materially. She was very popular with the girls because they took her goodwill for granted. They assumed she was kind and loving.   
Did they take advantage of that? 
No, they couldn't because she was very strong. They didn't take advantage of her. They confided in her and assumed that she'd be understanding, but I don't think she was particularly. I think her concern was formal. It came from a sense of duty. I don't think she was sympathetic. Whereas the Gillian figure, I think was more sympathetic, but had no strategy for dealing with it.   
Was Gillian a representation of yourself or was this another woman in the unit? 
No, there was no other woman there, but it wasn't really a representation of myself. I think her assumption that if you were sympathetic and civilised with people they would be redeemed. That was my attitude then. I don't really believe that anymore. I still believe you've got to try to be civilised but it's not redemptive for them.  
I used to bring the girls home with me, to my home, to play with my children. I think it made me feel better because I was doing something nice for them, but I don't really think it helped them in the long run. I think they needed helping within their own environment. What I could do was take them out of it for a day, for an outing.   
Do you feel like the unit helped them or was it just a place for them to be? 
I haven't followed through on what happened to them later and how many of them settled down and lived tolerable lives. I don't know. I can't tell that. I would assume that the Debbie figure, who was played by Charlotte, was the most dynamic of the girls and the most assertive, probably the most intelligent would go on fighting people all her life really. I don't know that. I once saw the silent girl in Bradford after I left, sitting on a doorstep outside a shop in Broadmarsh in Bradford, just sitting on the ground in the street. I went up to her and spoke to her. She said 'hello Miss' and smiled, but my bus came and I didn't attempt to communicate with her or follow up on it. I couldn't. There was nothing I could do really. I think it's a situation that I present in the play as on-going rather than improving or getting worse.  
It does feel like this situation is on-going. I wondered if the reality was any different or was it this continuous stream of violent girls- 
If anything socially it's worse because the political situation is worse. The divergence between rich and poor is greater and that's why there are so many episodes and so it's depressing to think how many lives are spoiled from the beginning and don't look likely to improve much. On the other hand, you have to live as if things could be improved. You can't despair. I haven't thought about it for a long time really because it was the first play I wrote and it led on to my writing lots of other plays.   
Teachers were the only reliable, consistent adults in the girls' lives but at the same time they also had to police the girls and be authority figures in their lives. Did this create a tension between the girls and the teachers? 
On the first day, I was offered a bunch of keys, keys for the cupboard, keys for the cupboard where the scissors were, and the writing utensils, and the paints, and the games, and keys to the building. I said I didn't want keys. I said to the Annette figure 'I'm forgetful and I'll put them down and lose them.' That was not true. I said that because I knew that the keys would be key issues. I knew that once I had the keys I would be pestered by the girls to open things, to issue things, to let them out and I may even be attacked if they were desperate to get out. So I pretended that I was very absent minded. I didn't want to say this directly to the teachers. I was not open about it. I wasn't going to risk my relationship with the teachers so I preferred them to think I was a little absent minded rather than I was actually opposed to having keys because I was strongly disapproving of the locked door idea.  
That's one way in which I protected myself against outcomes and it eventually did come to that because there were moments where Debbie or one of the others were so angry – there were others that don't feature in the play over the year, two years – that having the keys would have been quite dangerous.  
With the keys and locks everywhere, it feels like the house is imprisoning. Did you feel the house was particularly oppressive?  
The house was a very big Victorian house, double fronted house, with a central staircase, which was very handsome. In London it would be a house that would cost about two or three million maybe more, like a big Hampstead house, handsome and it was called Melbourne house. That had been its name. It was in a part of the town that had been owned by merchants, merchants in the day when the wool industry was thriving in Bradford and there was a lot of money coming into the city in the mid-nineteenth century.  
The appalling thing about the central staircase was that it was encased in something like tennis netting on iron struts because they were afraid the girls would throw themselves over it. So it added to the sense of it being a prison rather than a beautiful house. I can't remember whether in the play I wrote about the walls having been stripped. It looked as though claws had been raking the walls. It was horrifying. There were plastic pelmets over the windows which had melted because they had been set on fire and the plastic had melted into dripplets, like icicles but black scorched plastic. It was horrid. It was supposed to be a beautiful house. The girls were supposed to be experiencing life skills and having comfy chairs and so on, but in fact it was like being in a slum really, because they turned it into a slum.   
The girls talk about killing and threaten each other. Were threats like this ever made seriously in your opinion?  
No, they didn't talk about threats. One of the things that one of the girls did (again she's not in the play). She used to go out with boys who used to bully other children by tying them to a chair in the care home where they lived. They'd then pricking them with pins. I once tried to teach this girl to use a sewing machine and if I was teacher her to thread the cotton into the sewing machine, she was behind me and she was pretending to stab me with pins we were using for the dress-making. Other girls at the front were goading her saying 'go on' and another one was saying 'Miss, she's trying to prick you. She's trying to stab you.' It was just pins not knives. It was kind of like a childish imitation of a more serious adult possibility, stabbing, persecuting, hurting, injuring and extorting things. The children in care did it to extort things like cigarettes. They'd say 'I'll untie you if you give me your spending money.' They were cruel to each other.   
Were Debbie and Kelly actually friends or were they just stuck in this situation and forced together? 
They were just stuck in this situation. They were not friends. They weren't in the same care home. Some of the girls were fostered. If they were not in care homes they were fostered. If they were in care homes they were keen to be fostered, but then when they were fostered they always fell out with the foster parents or the children of the foster parents. They were caught up in a cycle of hostility and reaction which was out of their control. I wouldn't call them naughty. I would say they were damaged.   
Having spent time working in this unit, what kind of advice would you give the women who play Annette, Nancy, and Gillian? 
I would say that the women who worked there were very very edgy. Very conscious that they were under duress. Very guarded and very energetic. I think you have to be quite strong to endure. I used to come out at the end of the day and go to the Mark's & Spencer's on the way home and when the girl on the till, who might be the same age as these girls or roughly the same age, said 'have a nice day.' I'd feel mildly astonished that people were nice to each other. I would walk through streets near the unit and I would think 'it's a miracle that the streets are not dirty' because everything the girls touched turned into mess. I think the teachers were very aware of that. They were imprisoned too really.   
And for the women playing Debbie, Kelly and Liane? 
I think the girls were more insouciant than the teachers. The girls lived in the moment. They were more spontaneous. I don't think they were manipulative. The teachers would say the girls were manipulative and some were but quite a lot of them seemed to me always on the brink of being normal. They could have been normal if there was some form of therapy that could convince them that they were ok, but there was no therapy. I get the impression that the new units include the idea of therapy and counselling. I think that in the unit I worked in there was no attempt to have real communication with the girls.   
Do you feel like the play is mostly depicting the situation in the North or is it wider reaching throughout the country? 
I think it's very widespread. I think it's everywhere really now. They're saying it's about one in seven children that is disturbed in that way or failing to stay in school. I'm not sure. I don't know enough about the current situation in terms of numbers. The reason why it's bad in Yorkshire is because Yorkshire is poor. Yorkshire was supposed to be the place where the money was made. It was made in Yorkshire but was spent in the South, traditionally and now there's more unemployment, there's more TB, there's more family disruption, there's more failure in schools, there's more everything nasty in the North, more stabbing. Except recently there's been a particular eruption in London. Five young people very recently have been stabbed, I think, in London.  
You would then agree that the play still feels relevant today?
Tremendously so I think now. More, than in the intervening period. It had it's stage and then for quite a long time I didn't think about it anymore and then recently I've been recognising over and over again the same pattern of failure really in Leeds, Rotherham, Huddersfield, Bradford. They're all afflicted really and it's a social problem. The government has exacerbated by its austerity.   
Thinking about Kelly's rape, how do you feel the play relates to ideas of consent that keep coming up in the media? 
I don't think things have improved much in terms of what's really happening. One only hears about the things that are reported and most things are not reported. Most of these things are taken as part of life by the people who are experiencing them. They know it goes on all the time and is everywhere and they have no respite from it. The way in which Kelly speaks about it in the play indicates that it's just a question of reality. It's not what you would have said having seen it or read it.  
It kind of feels like this play is dealing with the forgotten adolescents the ones that none cares for.  
That's right. That's absolutely right. You've got it in one.  
Are there any other comments you'd like to make? 
I'm very pleased that Charlie is doing it again. It's very exciting that after all this time it's being revived. I haven't thought about it for ages and ages and at the time it did very well. It was done by The Young Vic in Sheffield and I think it ought to be seen again because I do think it is relevant. So I'm glad that it's being done.