verb. To persist in what one has undertaken, to pursue steadily
Pronuciation: Brit. /pɜːrsəˈvɪr/
Persever Productions' Mission is to bring together actors at all stages of their careers, to work and learn from each other in a true apprenticeship-style ensemble.
PERSEVER ARE EXCITED TO ANNOUNCE OUR UPCOMING PRODUCTION: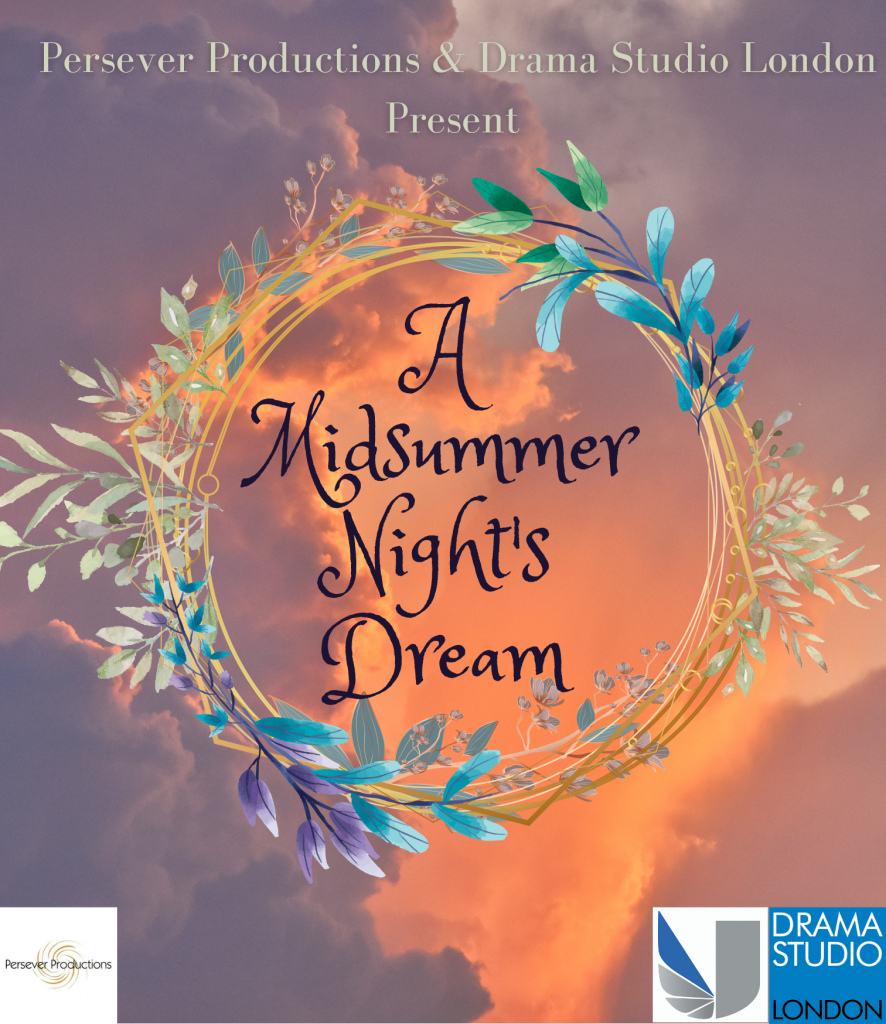 A JOINT PRODUCTION WITH DRAMA STUDIO LONDON – BRINGING TOGETHER EXPERIENCED ACTORS AND DRAMA STUDENTS IN AN EXCITING NEW COLLABORATION
A 60 minute open-air production of Shakespeare's
A Midsummer Night's Dream
in Walpole Park W5 5EQ from 27th-30th August 2021
3 shows daily: 2pm, 4pm & 6pm
Tickets: £10 (£7 concessions)
book here:
Spend a magical time in Walpole Park, Ealing, for  a delightful 60 minute version of Shakespeare's comedy A Midsummer Night's Dream.
Walpole Park is the perfect setting for Shakespeare's beguiling comedy A Midsummer Night's Dream, brought to you by Persever Productions and Drama Studio London in a new partnership this August.
A company of professional actors and  students from Drama Studio London, led by director Charlie Barker, will transport you to an enchanted Athenian forest for a story of confusion and chaos, madness and mirth.
Transport yourself from contemporary London to an enchanted Athens, where fairies create havoc and young lovers run wild. And putting on a play proves a serious challenge.
The Course of true Love never did run smooth…
It is sure to be the perfect activity for a bank holiday weekend in August.