Persever Productions was formed  in 2019. I'd been toying with the idea of starting a professional theatre company for many years, spurred on by my love of theatre and my work with Annie Castledine who was my mentor and friend and one of the finest directors of her generation.
We had a dream of creating a repertory company where the same actors worked together and played a variety of roles. Not just for the delight  of audiences who would be able to see the same person in many parts, but also to enable the actors to short-cut the 'getting to know you' process that takes up so much time. There are actors that I've worked with many, many times over the years and the working relationship and the ability to play and trust one another is vital to the producing of truly great ensemble work.
In 2019 I produced "Tokens of Affection", a play I'd done with Annie in the late 80's. I never really felt that my journey with that play was finished, so as an homage to my great mentor it was an obvious choice when I decided I wanted to start the company and put on a play. It was during the rehearsals for that production (see here for more details) that I realised how much I enjoyed working with actors at all stages of their careers. In that cast we had actors that ranged from those who had just graduated to those who had been in the industry for over 30 years. We all learned so much from each other that it became my mission to continue this journey of learning by concentrating on work that served actors of all experiences.
 I learnt so much from working with Annie Castledine as a young actor that in honour of her and her extraordinary love of the English language and it's archaic usage, the company  "Persever" was born.
Charlie Barker April 2021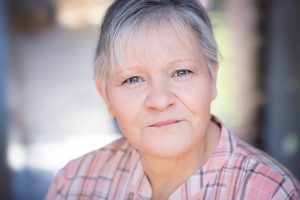 for more information on Charlie's Directing and Teaching experience 
 visit: